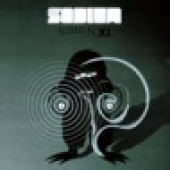 (Tony Rohr Remix)(Nick Chacona & Stefny Remix) 160 units are COMBO format [CD+12I] All three tracks tackle different aspects of minimal dance music without ever giving up the smooth groove. Great for fans of Traum, Kindish, & Archipel.



A1. Resistance (Nick Chacona & Stefny Remix)
A2. Resistance (Original)
B1. Resistance (Tony Rohr Remix)

Support from Adultnapper, Tim Xavier, David Duriez, Q-Burns Abstract Message, John Tejada, John Selway, Todd Sines, Philip Sherbourne, Jaumëtic

Dominique Keegan (The Glass/Plant Music) – "Tony Rohr Remix is way cool"
Q-Burns Abstract Message – "The Ulysses release seems…well-rounded to me and is more to my taste. I'm enjoying all of the cuts, but really like the rhythms and bits in the Tony Rohr remix. Good stuff."
John Tejada – "The sodium… 11 is pretty neat. I like (the) original and both remixes are pretty neat."
Håkan Lidbo – "I don't play records much nowadays but if i would, this would be my favs right now."
Savas Pascalidis – "very deep and warm… its a bomb, cant wait to spin it…dont know anything compareable"


The follow up to the Earth-shattering release of Jordan Dare's "Voyeur11 (Boom Music) EP", Sodium Records comes at you with another stunning 3-track EP from head A&R Ulysses. All three tracks tackle different aspects of minimal dance music without ever giving up the smooth groove. Great for fans of Traum, Kindish, & Archipel.

The EP kicks off with Nick Chacona and Stefny's remix: a hypnotic and deep tune that takes you 20,000 leagues under the dancefloor. The original is a noisy and funky track that almost goes off the deep end with it's Kraftwerking melody and jerky rhythm. Finally, Tony Rohr's version brings some acoustic space and a new rhythm reminiscent of Mobilee Records material. It's an amazing compliment to the other 2 versions and sure to knock your socks off.

About The Remixers_
About Tony Rohr:
After setting up shop in the beautiful borough of Brooklyn, Tony Rohr has had a steady output of atmospheric, yet dance floor friendly releases. Sometimes labeled "Voodoo Techno," his sound varies from release to release. Whether it is a tech-house classic like "Baile Conmigo", freaked out noise funk on the label Tonewrecker with Paul Birken, experimental chillout with group Carlito Verde, or a dubbed out techno stormer like "Yadda Yadda Yadda" his sound never quite gets pigeonholed.

Beginning with DJing in the early 1990's his next step was producing in 1996 and then Live PAs in 1997. He hasn't looked back to DJing since. In 2002 Tony's releases landed him on various mix compilations by Frankie Bones, Surgeon, Supa DJ Dimitri, and – his biggest accomplishment – Sven Vath & Richie Hawtin's compilation of Ibiza's "Sound of the Second Season [Mute/M_nus]". In mid 2004 Tony joined the German based Cocoon family as one of their artists. "Dead Chewy" featured on their "D" compilation is still a favorite.

With releases on Tora!Tora!Tora!, Macintosh, Hidden Agenda, Weave, Syndikaat, Remains, Tonewrecker, and Cocoon, Tony shows no sign of slowing down.

About Nick Chacona:
Nick Chacona is a name that's been buzzing about the dance music world over the past few years. Beginning with his early tracks under the Version Eternal moniker on Homestyle Cooking, he has continued to make waves with a truly unique and exciting sound.

In 2003, Nick released his tour de force, "Band Practice," the B-side to his promo-only "Pool Party" project. At first sales were slow, but within a year "Band Practice" was a frequent tune in the sets of DJs from Harvey, Doc Martin, and Thomas of Rub & Tug, and whatever stock was left at the distributors was quickly snatched up. In 2006 Band Practice was re-released with a pair of Idjut Boys mixes by the San Francisco imprint, Hector Works. Nick has since released tracks on renowned labels Mood Music, Grayhound, Bearfunk, and 20:20 Vision. 2007 will see a slew of remixes, follow-up EPs for the aforementioned labels, and new EPs for SAW Recordings and Buzzin Fly with friend and accomplice Sasse of Moodmusic.