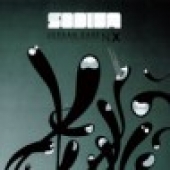 Ulysses remix) !! 160 units are COMBO format [CD+12I] !! An incredible 3-track EP from Montreal's legendary DJ, Jordan Dare. Support from Savas Pascalidas, Håkan Lidbo, Q-Burns Abstract Message, John Selway, Tommie Sunshine ..



A1. Voyeur11 (Boom Music)
B1. Voyeur11 (Boom Music Ulysses Remix)
B2. Flatline Punk MFs

Support from John Selway, Todd Sines, Sasse (Moodmusic), David Duriez, Geoffroy aka "Mugwump", Dominque Keegan (The Glass/Plant Records), Tommie Sunshine, DJ Unknown

Dominique Keegan (The Glass/Plant Music) – "THIS IS DOPE AS FUCK"
Q-Burns Abstract Message – "Enjoying the Ulysses Remix on the Jordan Dare ...completely mental drums, I love it."
Håkan Lidbo – "very very good. superb, edgy production, very funky-sleezy, sounds like floor fillers to me"
Savas Pascalidis – "ulysses mix is my favorite, dark futuristic discojazz beats and heavy basses will rock the floor. and when the 303 comes in ..its too late to escape.."


Sodium Records re-launches this Fall with an incredible 3-track EP from Montreal's legendary DJ, Jordan Dare. Voyeur11 [Boom Music] is the first track, kicking out the jams in fine Electro fashion. It's a total anthem: sawtooth basslines and crisp percussion pound a groove into your head that's not likely to go away. Perfect for fans of BoysNoize, Dave DK, and Clemens Neufeld's Giant Wheel Records.

Ulysses' remix brings a funky Rock n' Roll sound to Voyeur11 [Boom Music]. With a real drummer and live bass backed up by a wicked Acid bassline, the Ulysses remix is reminiscent of Joakim and big on the party groove.

Flatline MF brings more propulsive Electro-House to your ears. More crisp beats and a dark, vicious bassline tell you where to find the jam, you Punk Motherfucker. It's a crowd-pleasing stomp for sure, a great compliment to the A-side.

About the label: Sodium first made waves with the remixes of Bolz Bolz's "Take a Walk" back in 2000. It was a huge international hit, and remains so to this day. Since then Sodium has undergone a tremendous transformation. Joining Sodium as Director of A&R, New York DJ/Producer Ulysses has begun a flurry of activity. Leaving behind the label's pure Techno roots, Sodium now has become a beacon of musical diversity in an otherwise monochromatic world. The deep heartbeat of New York is fused with the steel pulse of Europe: Electronic Pop and African grooves cohabitate with Minimal Techno and Electro-House.

Several new releases are being prepared, with material from Montreal's superstar DJ Jordan Dare, My Robot Friend collaborator Bingo Gazingo, new music from Ulysses, remixes from Techno superstars Tony Rohr and John Selway, House up-and-comers like Moodmusic/20:20 Vision's Nick Chacona, and even more. A new logo and a new outlook have energized the label.