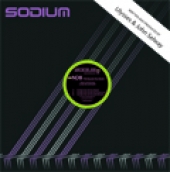 NDB (The Neurotic Drum Band) aka Ulysses & John Selway



The Neurotic Drum Band began in 2002 by combining two enigmatic personalities known as "S" and "U" or John Selway and Ulysses.
Despite stodgy classical music training a, "S" has proven himself a small giant on global dance-floors as a producer, (Memory Boy, CSM, Serotonin).
Despite a diverse DJ background that began in 1991, "U" has demonstrated the "can-do" attitude required to establish a foothold in the world of dance music
Nevertheless, like all rules this duo has encountered, this one was quickly broken. Live performances now include the beautiful and talented singer Dei Lewison, best known for her work with morally upright disco duo Metro Area.
They have been fortunate to have recently gained the opportunity to produce remixes for talented bands such as the rather famous Le Tigre and the almost obscure italo pseudo-legend Catanzaro. Both are currently shooting up the charts, and we wish the same for this new EP !!!